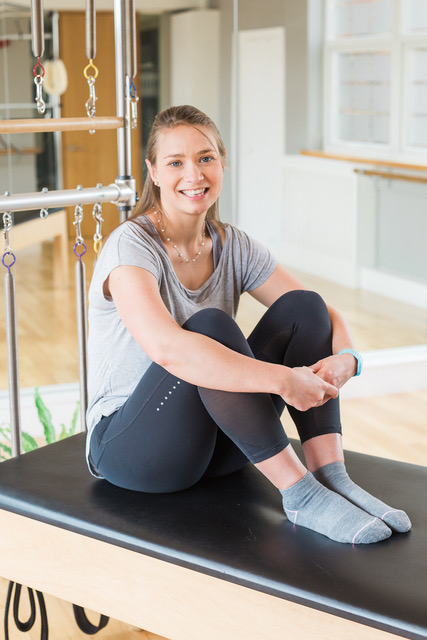 Gemma Harris
Pilates Teacher
Gemma qualified as a Physiotherapist in 2011 from the University of Southampton and quickly realised that Pilates is an excellent adjunct to rehabilitation and injury prevention.  She went on to qualify to teach Pilates with the Australian Institute of Pilates and Physiotherapy (APPI) and has been teaching Pilates for over 5 years.   
Since qualifying as a Physiotherapist Gemma has worked at Frimley Park Hospital, Guy's and St Thomas' Hospital, Cancer Centre London and Six Physio in Chelsea. Gemma has gained experience across all aspects of Physiotherapy from intensive care to hydrotherapy but now specialises in outpatient rehabilitation from cancer treatment, injuries and surgery. 
At Six Physio Gemma worked in their Pilates studio's assessing clients biomechanics post injury and using exercises to help improve clients posture, range of movement, pain and function. Showing clients how to exercise correctly and move better not only helps patients to rehabilitate but also to stay injury free in the future. Six Physio taught Gemma the great skill and moto "don't treat, cure". 
Gemma uses mirrors, movement screening, careful observation and questioning to really get to know her clients so she can show her clients what they need to work on. Gemma is a great believer in educating her clients about their body so that they are motivated to get fitter, stronger and fulfil their potential. No two clients will get the same workout as Gemma uses her Physio and Pilates knowledge to design bespoke workouts whether you are recovering from cancer or looking to run a marathon.